What the time flies!? The season has just started so fast and it's already mid-May, in the middle of the Orienteering season. The last two month have been more than turbulent, but I enjoyed every trip and every hour of it. Looking back and thinking of the last two month I`ve had many ups and downs while training and traveling. After having a hard winter with sickness and health problems I was very happy to train almost normal again. I feel much better now and I know that with my better running shape also my missing self-confidence on the technical part is getting better with every competition.
Finally I also found some new motivation to write something on my website. That's never an easy part when the training is not running well. But since I`ve got back from the last trainings camp in England yesterday, I feel that I'm getting stronger and confidence growing very fast.  So I'm back here with some impressions about the last 2 month and all the journey and competitions in this time.
To foreclose it, I travelled in a few different countries: Switzerland, Germany, Austria, Spain, England, Scotland and Sweden…
End of March
Training Camp England

I start with the training camp at Lake District. Because of my health I had my focus at the technique only. Even though the speed was missing I could enjoy the terrain a lot and train many hours in the English terrain. Compared to the Scottish terrain, which we are going to encounter at the World Championships in Scotland, it was a bit better running ability and I think the terrain will be a bit rougher in August. We finished the Camp with running three competitions at the JK (Jan Kjällströn Trophy) with performances I was overall quite happy with.
Training Camp Spain.
Just a week later I was travelling to a multisport camp in Cambrils, Spain. Not that I'm now focussing on triathlon! Together with Gabriel I was in charge of the Eitzinger Gigathlon trainings camp. We had 20 hungry athletes who were there to train a lot and get out the most out of this week. Beside the overall organisation my part was the running. I taught them how to run faster and more economically. We did a lot of trainings: Running technique session, video analyses, interval sessions, nice hilly long runs, strength training and recovery sessions. Also I tried to give the athletes an overview about my training as a professional, what is orienteering and how can they set their own goals and work for them. Of course the athletes had to practise all the other Gigathlon disciplines (Road Cycling, Mountain Biking, Swimming and Inline Skating), so I had still time to focus on my own running training. And I was lucky not to participate in all these 5 sessions per day!
Cambrils is maybe not the most beautiful spot to do a running training camp. The beach promenade is a bit too boring for me and after being there the second time I organized a car to get to the mountains more easily. The back country is amazing and perfect for running and biking! I enjoyed the training on my own a lot and was happy to be running in this stunning weather and landscape.
Back Home
Once at home I had lots of commitments coming up with my sponsors and I also met a lot of interesting people at the Grand Prix Bern trainings I gave and at the Wings for Life World Run. Of course I was also running some Orienteering events like the Sprint in Freiburg (GER) or a Sprint in Weinfelden for example. 
May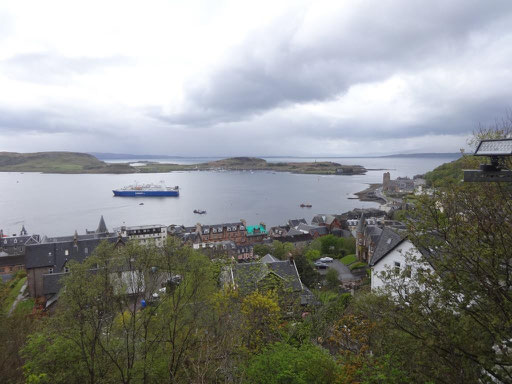 Sweden and 10Mila
Beginning of May I was traveling to Gothenburg for four days to prepare for 10Mila, the biggest team relay in Sweden and WOC 2016 in Sweden. For at least the third time I was hosted by Anna Forsberg in her beautiful flat near Skatås. I trained three quality orienteering trainings in Gothenburg, before we headed to Stockholm for 10Mila.
10Mila was (like always with my Swedish Orienteering Club GMOK) a very nice trip with good people. We had a good time!
After being second last in last year's competition, our team did not perform very well this year. Myself, I could not really contribute to a good performance neither. I planned to do a stable race, but it remained a plan. I ran the fifth leg, and I don't remember a relay leg where I ran with so little self-confidence. I could never really focus on my race and let me always distract from the other girls in the forest. We know, that I and the whole team can perform better! We will be back next year!!!
World cup Selection Races – Swiss Sprint Championships
One and a half week ago the first selection races were on the program. The first race was the Long-distance followed by the Middle and the Swiss Sprint Championships (which were held in Austria). I am very proud and happy how I accomplished these three competitions. Not only my speed was finally getting better and better, also my orienteering technique was better than before. These races gave me the much needed confidence that my health is getting better step by step.
Training Camp Scotland
Last week's trainings camp in Scotland was a very positive one for me! I could train very well and got to know the terrain for WOC a bit better. It still feels a bit strange to be talking about WOC because the selection races were just for World Cup in Norway/Sweden next week. The WOC team will be decided after the 8th of June and then I finally know witch distances I will be running in addition to the Sprint, which I will be running for sure, because I have an extra start slot as the title holder from last year's WOC.
The training camp was very successful for me. I could train every session as planed and had good focus on the technique and my processes. Also the health was much better than before and I now know that I am doing the right things at the moment to get ready for World Cup and World Champs.
I am now back in Switzerland for six days before my travel continues to Gothenburg (SWE) and Halden (NOR) for the second round of World Cup 2015. I will enjoy the easy trainings week at home and prepare well for the next step to WOC 2015.
---